Accommodation in Bilbao: the 4 best hostels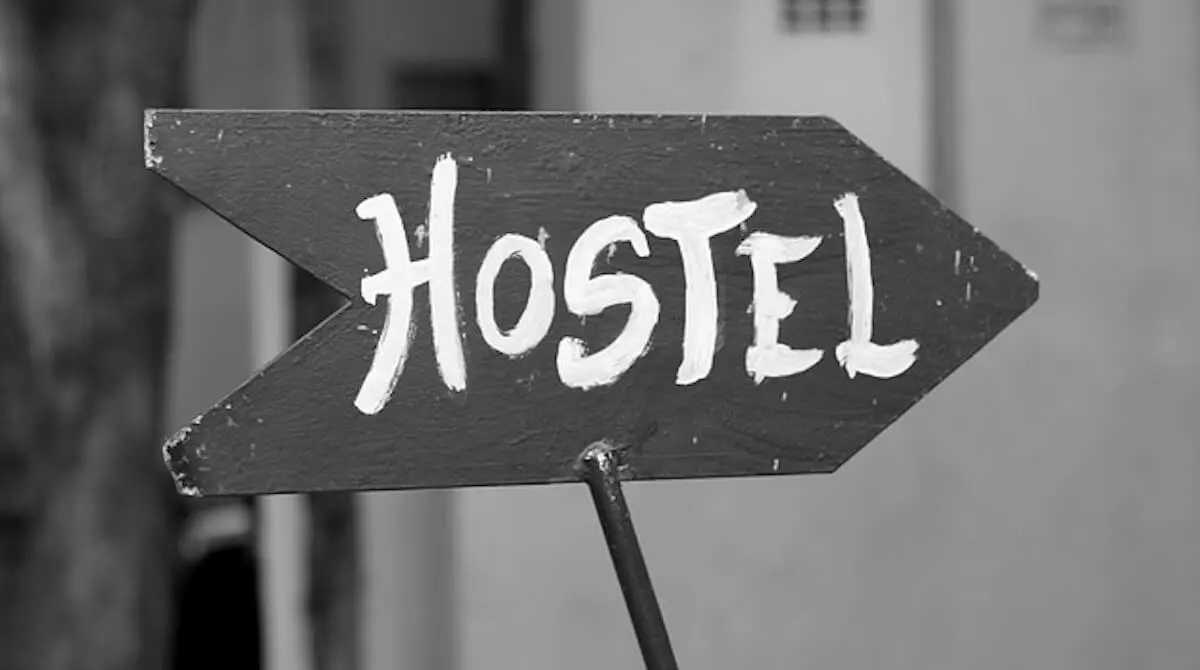 Bilbao hostels are an affordable option for travelers looking to enjoy the city's impressive architecture, culture and gastronomy
The best hostels in Bilbao offer quality amenities, excellent location and affordable prices. From the modern and elegant to the traditional and picturesque, in this article we explore the most outstanding options so that you can enjoy your stay in the city to the fullest.
Today tourists have a great facility when looking for tourist accommodation. Websites such as Booking or Airbnb are widely used when searching, although we make your search easier by filtering the best hostels.
Attractions that Bilbao offers
Bilbao is a city full of tourist attractions that offers something for all tastes. The impressive Guggenheim Museum is undoubtedly the most emblematic place in the city, but there is also much more to discover. The Old Town, the Cathedral of Santiago, the Plaza Nueva or the Artxanda funicular, are just some of the attractions that are worth visiting.
In addition, tourists can enjoy the lively nightlife in the modern area of Abandoibarra and taste the delicious local gastronomy, or take a walk along the Ría de Bilbao. In short, it is a city that offers a complete and enriching tourist experience in every way.
Hostels are an excellent accommodation option in Bilbao because they offer a combination of comfort, central location and affordable prices.
Quartier Hostel Bilbao
Quartier Bilbao is a boutique hostel in the Casco Viejo, near the Mercado de la Ribera and the Cathedral of Santiago, offering accommodation in mixed and female rooms, as well as private, quadruple and double rooms with private bathrooms. It has two common areas and a terrace to relax and socialize. And it is in a good location with public transport nearby.
It offers a wide variety of services, such as breakfast, Wi-Fi, bed linen, tourist information, taxi reservation to the airport, common rooms, luggage storage, towel rental in shared dormitories, coffee machine, cold drinks, air conditioning. , kitchen without stove, iron, lockers, individual light.
QUARTIER BILBAO

Address
Artekale, 15.
48005 Bilbao Bizkaia

Contact
Tel. 944 97 88 00
quartierbilbao.com
Bilbao Metropolitan Hostel
The hostel offers an excellent location, new facilities and a modern and cozy decorative style. All bedrooms feature private full baths, new mattresses, and open spaces. In addition, it has common areas such as kitchens, living room and TV, and there are exclusive rooms for girls, and others with capacity for six, eight and ten people. It also offers full service with Wi-Fi and kitchen utensils.
Among the services offered by this hotel are tourist information, quality beds and bedding, heating, luggage storage, daily cleaning and disinfection, private bathroom and help for the rest of the trip. In addition, you can enjoy different tours and activities in the city to complete your travel and adventure experience. All this complemented by an excellent location and a cozy and modern atmosphere.
BILBAO METROPOLITAN HOSTEL

Address
Nicolás Alcorta Kalea, 2.
48003 Bilbao Bizkaia

Schedule
Lunes a sábado: 10:00-21:00h
Domingo: Cerrado

Contact
Tel. 688 73 22 45
bilbaometropolitanhostel.com
Poshtel Bilbao
This hostel has a privileged location just 50 meters from the Guggenheim Museum.
Posthel offers a wide variety of rooms, from premium with 12-14 beds, deluxe up to 18 beds and private with 1-4 beds, and exclusive rooms for girls. It also has a restaurant called Txío bar-restaurant, where you can enjoy mixed dishes, coffees and different gastronomic proposals.
POSHOTEL BILBAO

Address
Heros Kalea, 7.
48009 Bilbao Bizkaia

Contact
Tel. 944 25 65 86
poshotelbilbao.com
Bilbao Akelarre Hostel
Bilbao Akelarre Hostel is the first private hostel in Bilbao, located in Deusto, a few minutes from the Guggenheim Museum. With capacity for 38 guests and low-cost prices, it is ideal for getting to know the city and its surroundings. In addition, near the hostel you will find bars, restaurants, supermarkets and all the necessary information to enjoy the new Bilbao.
The hostel has everything you need to make the most of your stay. With 24-hour reception, breakfast and sheets included, lockers and luggage storage, Wi-Fi, electronic keys, free coffee and tea all day. They also offer towel rental, bicycles and vending machines, a hair dryer, scales, and previously scheduled lunches and dinners, tourist information, routes and adventure sports, and a leisure room for you to enjoy the good atmosphere.
BILBAO AKELARRE HOSTEL

Address
C. Morgan Kalea, 4.
48014 Bilbao Bizkaia

Contact
Tel. 944 05 77 13
bilbaoakelarrehostel.com
The best hostels in Bilbao offer a variety of services and rooms at affordable prices, making them ideal for travelers looking for an authentic and social experience. If you are planning a trip to this city and want to enjoy a comfortable and accessible stay, consider staying in one of these establishments that we have prepared for you in this article.